To design a home that's the talk of the town, you need to find the right balance between your own unique style and the character of the surrounding neighbourhood.
So, if you want your new home to turn heads (and put a big smile on your face too), here are three key features that will give your home serious street appeal.
1. Facade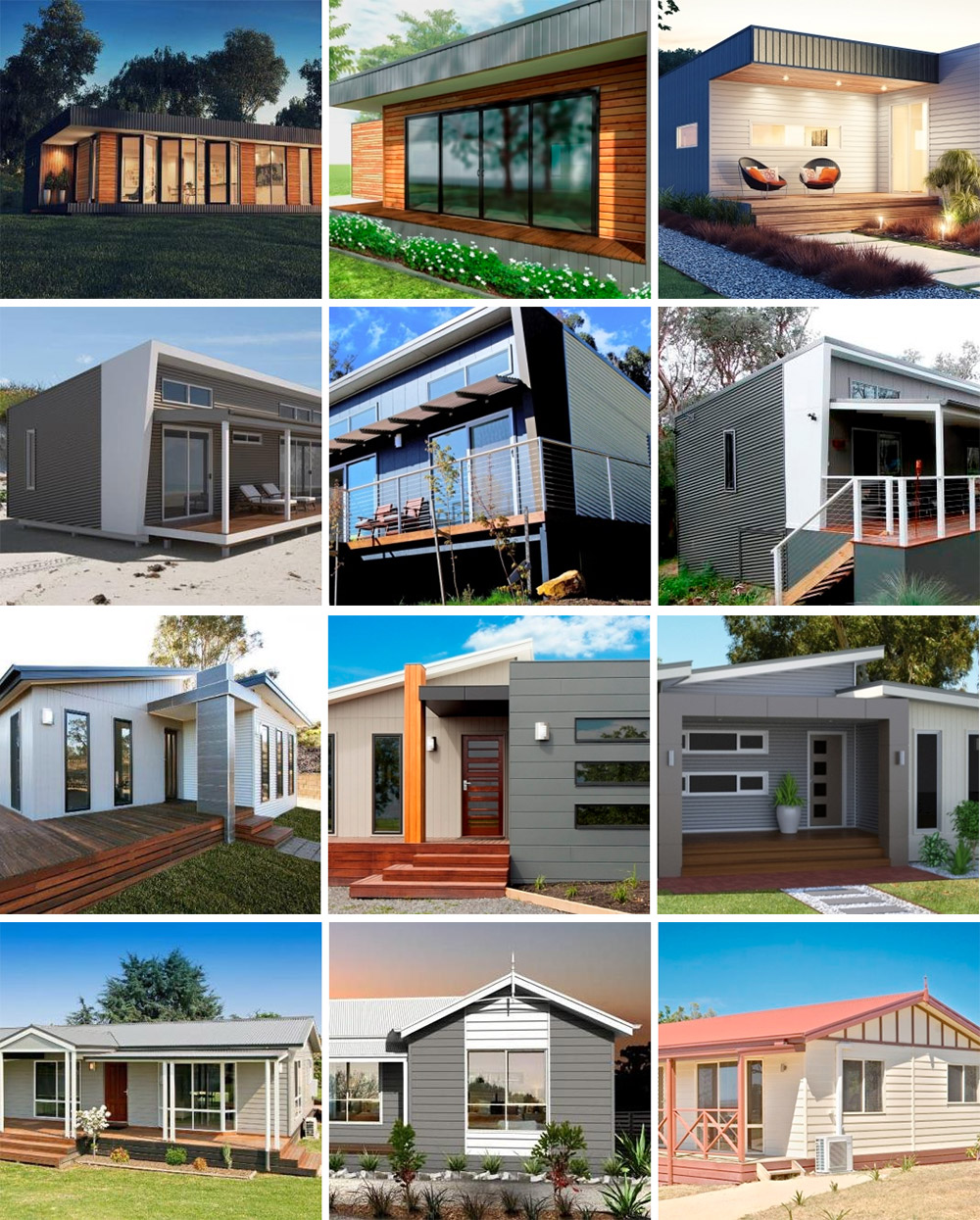 Your facade really is the face and character of your home, so take your time when choosing to ensure you get it right.
Do you like the modern, sleek look of the cubehaus? Or maybe you prefer the stylish and contemporary feel of the single or split-skillion? Or if you're looking for something more traditional with plenty of charm, you may opt for the gable or Dutch gable facade.
The facade you go for will not only set the tone outside, it also impacts your interior space. For example, the cubehaus facade with its flat roofline makes 9-ft ceilings possible, while the single and split-skillion facade designs include raked ceilings, adding space and light to your home.
Each of our designs come with a certain facade as standard, however, you can always choose to customise your design to include your favourite.
2. Cladding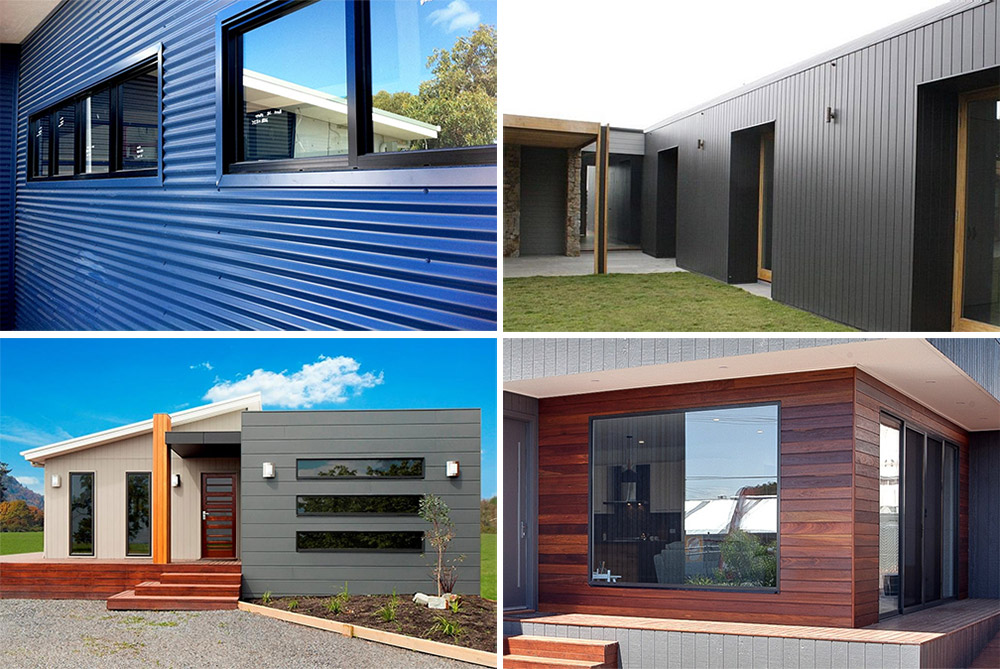 When it comes to cladding, there are lots of options, which allows you to create a home that reflects your personal style and matches your surrounds. Whether you decide to keep it simple and stick to natural tones or choose to mix and match contrasting cladding to make a statement, your choice has a big impact on the street appeal of your home.
Durable and long-lasting Colorbond, is a stylish and low-maintenance option which comes in a range of colours perfectly suited to the Australian landscape. Weathertex cladding is available in a huge selection of styles and colours, so you can really get creative.
If you're building in a bushfire-prone area, James Hardie cladding may be your best option as it is made from non-combustible material. And if you're looking for something extra special for a feature wall, hardwood cladding looks stunning (but it does require regular maintenance to keep it looking its best).
3. Decking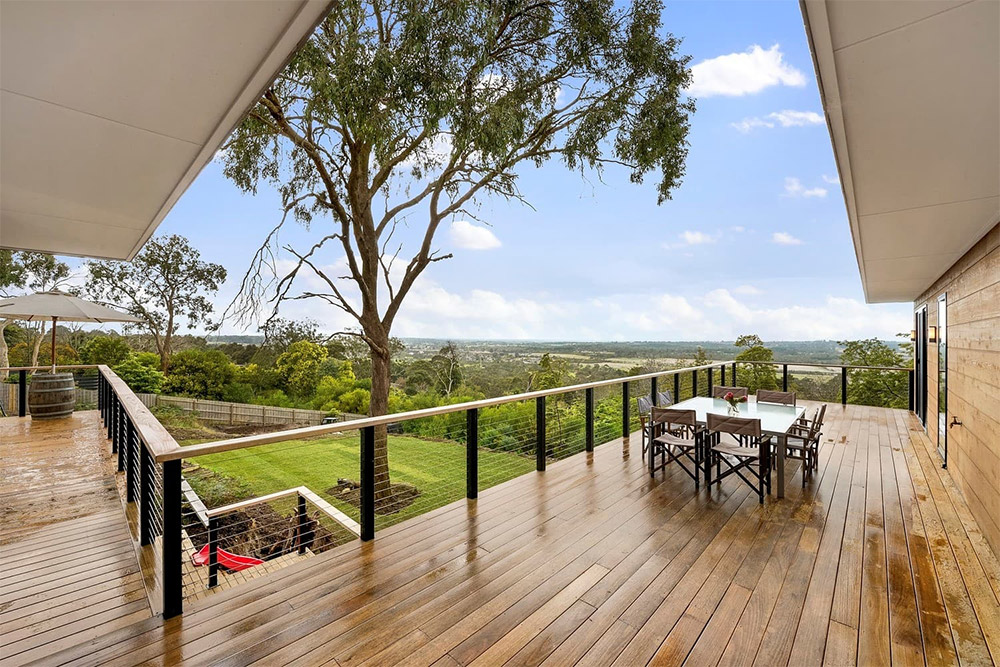 There's nothing more welcoming than a front verandah or decking. Not only does it look good, it's also the perfect place to relax, enjoy the outdoors and watch the world go by. The best type of decking will depend on your chosen design.
For example, a covered verandah really completes the look of a traditional-style home, adding warmth and character. On the other hand, an uncovered merbau decking is ideally suited to a more modern, minimalistic design.
Most of our designs include an optional decking, and all can be customised to include a deck that suits your home, block, and lifestyle.
Enjoy Your Street Appeal Now
When you build a new home, you want it to look amazing – so you can enjoy that street appeal from day one. However, settling on the right facade, cladding, and decking options can be daunting.
To help you narrow it down, spend some time browsing the Internet or magazines to find the colours and styles you like best, then bookmark or cut them out and bring them along during the design phase. Our colour consultant can then discuss your tastes and design requirements and offer expert advice to help you get the perfect exterior finish.
By carefully considering your own style preferences and the character of your neighbourhood, you can strike the perfect balance and create a home with real wow factor.
Over to You
Do you have a question about the facade, cladding, or decking options for your own project? We'd love to hear from you – simply post a comment below or get in touch with our project consultants for helpful advice.
This article originally appeared on the Anchor Homes website.